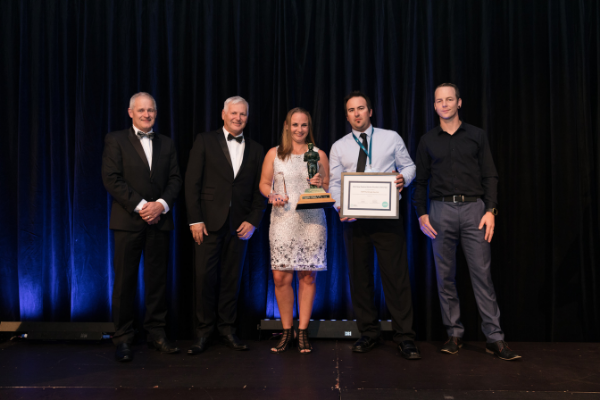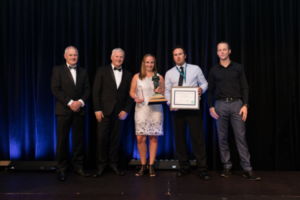 Family-owned BOP Plumbing & Gas have won the 2021 supreme New Zealand Master Plumber of the Year award. 
We were chuffed to be named this year's NZ Master Plumber of the Year. It was an honour for the whole team, whose hard work has got us where we are today. Our story started back in 2016 when we merged our company with Aaron's father Graham's company to become BOP Plumbing & Gas. It was a big change for Aaron on the ground, going from a one-man band to having a team of five guys overnight. But they all thrived on the challenge and had some massive goals in mind to expand and grow.
Just five years later, we now employ a full team of 24 and have opened a second branch in Kawerau to meet the demand and service more of the BOP region. The challenges of growth have just made them even more determined to continue their expansion, adapting as they go.
Sarah notes that in a small city like Rotorua, reputation is everything. That's been our key focus as they change and adapt. We've updated our fleet of vans with a fresh look, had the building repainted, rebranded, and updated our website and online presence. We've also moved from manual invoicing and accounts to a software management system to improve efficiency. All in the aim of creating a lasting, professional image for our customers.
"We've also supplied the team with uniforms to wear and business cards to hand out, so our customers have a record of who came to site," adds Sarah. "We like to promote a professional image and we want our staff to be proud of the company they work for."
Aaron is the first to admit he loves being on the tools rather than in the office, and he is passionate about passing on his practical skills to apprentices coming through the business. To free up some of his time, we've recently employed an Operations Manager and a full-time estimator to ensure clients' needs are being met.
Understanding that leaks and blocked drains don't always happen during work hours, we also offer 24/7 emergency service. "Our customers know they will never be left without hot water or gas, which is especially important for our clients who run motels or restaurants" says Sarah.
Our broad range of services also sets us apart: domestic plumbing, commercial maintenance, hot water conversions and gas hob installations. We pride ourselves in our specialised gas appliance skills too.
Apprentices at the firm appreciate the variety of work on offer, with plumbing, gas, and specialised applicance training. "We currently have 10 apprentices, and as they progress through their training we will be looking to take on more," says Sarah. "We always ensure there is a good balance between qualified tradespeople and apprentices, to make sure we're giving the best training experience to our team."
Looking after our staff is key to our success. The sense of pride and value shines through in the quality of their work. We have full team trainings every month, alongside weekly night classes for our apprentices. It's important to remember that even your qualified tradespeople need refreshers and extra training. We regularly send our staff out of town to ensure they're getting the appropriate new knowledge.
At the end of the day, though, enjoying family time is a priority. As Sarah explains: "Having two young children, we understand that family comes first, and we try and accommodate that with our staff too."