We're all about training new tradespeople, both because of the shortage of trades staff in New Zealand and because Aaron is super passionate about sharing knowledge and training good staff to enter the field he loves so much. He's on the Skills board and Sarah and Aaron have a goal of recruiting new apprentices every 6 months in Rotorua and every year in our BOP Plumbing & Gas Kawerau location.
So, what does it take to become fully certified in our trade?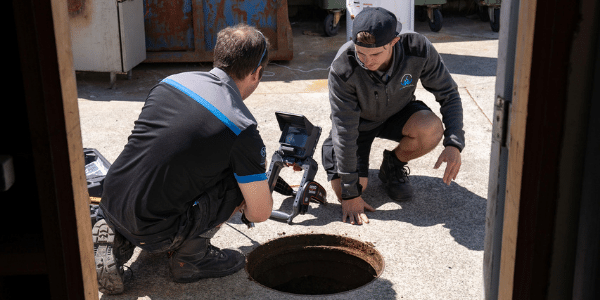 People often misunderstand what it takes to become a plumber, gasfitter, and drainlayer, thinking that it's quick and easy, but it actually takes years of study and hard work to get there! Probably more than you think. There's a reason NZ has laws that ensure all plumbing, gasfitting and drainlaying work is completed by a certified professional – any other way risks health and safety, expensive mistakes, voiding insurance, to name a few.
It takes a massive 5 years to train towards a New Zealand certificate in Plumbing, Drainlaying & Gasfitting. Then comes registration, which takes another 2 years. That's a full 7 years of training and hard work out on the job to become registered! Once registered, our tradespeople also complete ongoing CPD training to keep their licences valid (and keep you safe).
Give your tradies some love!
We reckon the people working in our trade are awesome. It's a tough job but with lots of benefits like variety on the job, seeing the value of our work as we go, and a workout along the way! We hope that all of our friends and customers will understand the value of their plumbers, gasfitters, and drainlayers and appreciate them for the knowledge powerhouses they are through all that training and experience.
Just like our awesome team here in Rotorua and Kawerau.